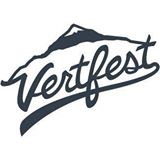 Last Saturday, after couple of years absence, I lined up for the Monika Johnson Memorial Rally at the Subaru Vertfest at Alpental, WA. I have always kept an eye on the ever swelling numbers that took to the start line there but when you have over 130 keeners ready to roll it almost feels like a Euro race.
Nick, Kate and I arrived at the parking lot a bit after 9 for a 10am start which didn't leave much time for registration, mandatory toilet stop, and a proper warm up. This delay could be blamed on the US customs that decided to pull us aside at 6am! (We started the drive at 4am.)
But all went uphill from there, literally.
How it all went down
The two climbs (for a total of about 1340m) at Alpental are quite steep which either asks for lots of upper body strength or great technique. And what goes up steep usually comes down steep as well.
Right from the gun, the US National Skimo Team member, Marshall Thompson from Crested Butte, lit up his jets and took off in first position. Eric Carter and Nick Elson were left chasing but were never too far behind. I was somewhere around 10th place the first 15min and then moved up to 7th by the end of the climb. Being out of the ski game for almost two months at the beginning of the season didn't leave me with good enough high intensity abilities and so I had to wait and see whether the engine can find its rhythm.

Marshall was marching ahead ever so slightly increasing his lead on Eric and Nick, with Max King (a superb US trail runner) doing his first ever skimo race, and a local Brandon Kern chasing about 6 minutes further by the top of first.
As usual, whenever I remember to be at Alpental race, it started to snow heavily during that first lap and so the first downhill was a mix of great skiing, moguls, and very limited vision for those that forgot their goggles in the car like me.
At the bottom transition I caught up to Brandon and we had a brief friendly chat. Then as I was putting skins on, the always supportive Martin Volken came to ask how did I like the course so far. Being a fan of technical as oppose to "groomer drag racing" I was getting my day worth for sure.
Once on the second climb, Marshall managed to increase his lead to about 2-3min over Nick who had a bit of a gap on Eric. Max King was running away with 4th and Brandon had about 40 seconds on me. But with each step and each switchback I started to feel my way back into racing. It felt hard but very pure.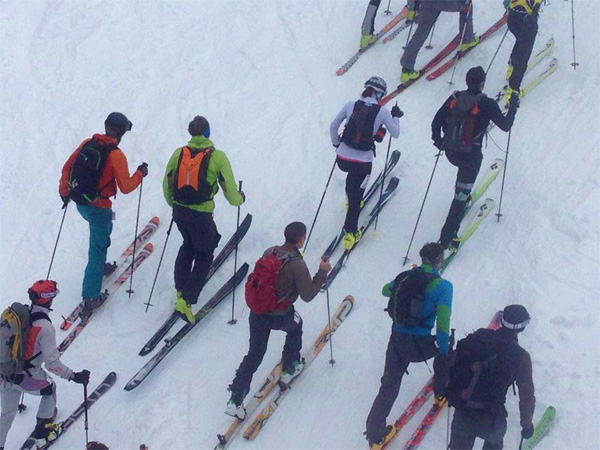 The race for the top 3 got a bit compromised as the top check-point crew mysteriously sent Marshall and Nick down the wrong way – down the skin track we were just going up. However, they soon realized the mistake and sent Eric correctly so there was a bit of a mishap at the finish but all got solved at the end.
Between Max, Brandon and me the battle heated when Brandon passed Max and shortly after I did the same, and then went right after Brandon. By the top transition we were all together. I lead the descent about half way down where Max passed me and I didn't have the desire to chase him with my ankle still recovering. Brandon fell a bit behind but held on to 6th by big margin and within a minute behind us.
From what I have seen, everyone really enjoyed the day as big snow flakes hitting our faces were signalling the return/beginning of the winter on the Pacific North West. And once again Alpental's Vertfest delivered!
Results
Top 5 men race category:
Marshall Thompson – 1:19.57
Nick Elson – 1:21.24
Eric Carter – 1:21.29
Max King – 1:32.31
Stano Faban – 1:32.48
Top 5 women race category:
Holly Davis – 1:54.54

Heather Kern – 2:00.03
Kristine Kleedehn – 2:00.31
Katarina Kuba – 2:00.46
Olivia Race – 2:02.09
For full results visit this page – http://results.chronotrack.com/event/results/event/event-6549?lc=en