The following write-up was sent in by our East Coast SkinTrack connection Jonathan Shefftz, who has been organizing the North East Rando Race Series since 2009 and is a skimo racer himself.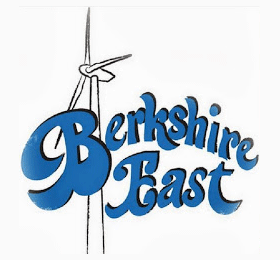 With the postponement to March 8-9 of the Jay Peak VT & Owl's Head QC races, the Eastern North American rando race season kicked off on January 26 at Berkshire East MA: despite a backcountry skintrack 100% dependent upon natural snow, this venue has come through for six years in a row with no postponements or cancellations.
After a short road run to spread out the racers, each of the three identical circuits comprised a ~1,050′ vertical backcountry skintrack (with "strategic shoveling" and "snow available for transport" taking on new meaning from the avalanche world for the pre-race preparation), a partial descent of the ski area, a ~400′ bootpack (on a steep slippery combination of snow, leaves, and rocks), then a full descent of the ski area.

Team Hagan dominated the podium, led by Jerimy Arnold (for his third Berkshire East win in a row, and four total), then Josh Flangan, and finally Jonathan Shefftz (the 2010 and 2011 winner). Nina Silitch was close behind to dominate the women's field and along the way demonstrate some stunningly fast transitions from her former World Cup sprint specialization.

Scheduled next is the February 2 race from Mad River Glen to the two separate Sugarbush areas, with a final decision as to sufficient snowpack pending on Tuesday or Wednesday at the latest. This could be Jerimy Arnold's year to win the only skimo title that has eluded him so far, especially if 2009 and 2013 winner Jan Wellford keeps up his new focus on nordic ski racing. Or Dave Lamb could be lured out of retirement to add another win to his 2006, 2008, and 2010 collection. And if Sugarbush follows through on its promises to restore more skiing challenge to the course layout, this could favor Josh Flanagan, or even Jonathan Shefftz, the 2011 and 2012 winner. Stay tuned here for updates on the race status…
Results: