From companies like Patagonia to individuals with ideas. From recycling to upcycling, to repairing, to reusing, to inventing new materials… The outdoor community is trying to reduce its waste and environmental impact in creative ways.
In ski touring, we all know that the most abused and replaced piece of gear are climbing skins, yet besides replacing old glue no one really thinks of skins second life once we retire them.
Then there is the waste material when skins are manufactured. Just before a climbing skin is born it is part of a 2m wide carpet-like roll that already contains 2 layers of different materials – the hair (or the carpet) that are attached to the water-proof membrane that would eventually get a glue coating on its other side.
Such a roll is then cut into the individual skins, however, there is still plenty of waste despite the laser cutting machine doing its best.
What to do with an old pair of climbing skins?
You can ship them to Marta Lotti, the founder of SkinsBelts in Sestriere in Italy, who will recycle your old skins into artistic belts to keep your pants high. Smaller pieces are made into fancy dog collars.
Marta got creative with old climbing skins after finding a full box of them in her father's house. Currently, the company consists of a small team, including her brother. While they usually recycle old skins they also use waste from production of new skins which is provided by Contour Skins (see below for more info).
How about some fluffy hut slippers?
Doghammer is a German company that works closely with Contour Skins in Austria. Contour supplies Doghammer with new skins carpet waste material from their manufacturing and they turn it into a variety of comfy slippers that you can use on hut trips or around your house.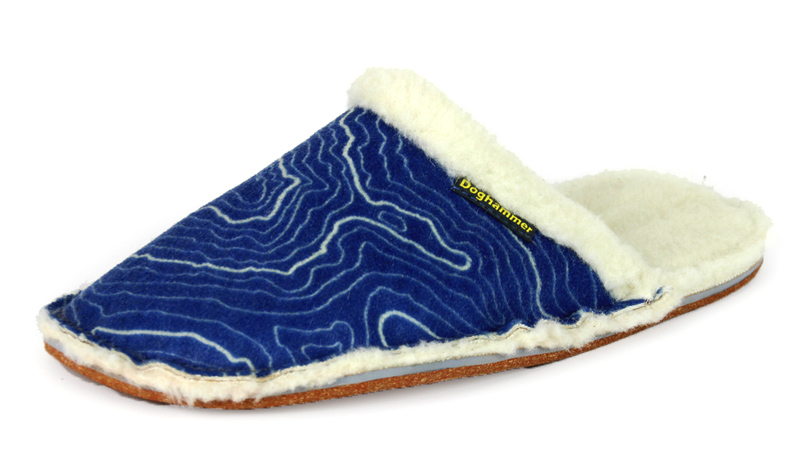 The Doghammer slippers have cork soles which is a staple material for this company due its environmental sustainability and its great overall functional properties. Their cork is harvested from the cork oak tree in Portugal.
Back to belts… Do you prefer a more polished look?
Then there is SkinAlp based in France, another start-up that specializes in belts production but also tapping into messenger bags and valets.
Their supplier of new skins waste material is Pomoca, who's climbing skins we all know very well. For the belt base material they use "black ECO" made from 100% recycled plastic bottles from Northern Italy.
SkinAlp's belts have a more polished look than those from SkinsBelts which are more rustic looking. Both are stylish so it's up to you for which occasion you fit your pants with which belt.