In three weeks, Jackson, Wyoming will host the second major weekend of U.S. skimo racing. The Wyoming Rando Roundup is a two day triple-event hosted by the Jackson Hole Skimo Club at Grand Targhee Resort, Snow King Mountain, and Jackson Hole Resort.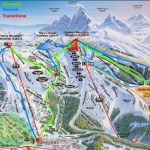 Racing kicks off Saturday, January 10 on the Idaho side of Teton Pass at Grand Targhee with an individual event. The race features 5000′ of vertical for the elite category and steep groomer climbing right off the bat. Two in-bounds climbs and descents are followed by a out-of-bounds skin track up cat ski terrain and a long descent back to the start area. John Gaston and Stevie Kremer won the 2014 edition decisively but in the men's race, Tom Goth and Jason Dorais battled in within a minute of each other for 2nd and 3rd.

After competing at Targhee, racers will head over the pass to Snow King in Jackson, WY. The race format has yet to be decided but it will feature either a criterium style event with racers completing a short 10-15 minute lap multiple times or a sprint event on a 3-4 minute lap with a qualifying time trial and subsequent heats.  In 2014, Gaston and Kremer again won their respective events but both had competitors much closer behind (Jason Dorais and Sari Anderson). This event will serve as a qualifying race for the U.S. World Championship Sprint Team.

A short but fitful nights sleep is expected for most competitors as racing resumes bright and early on Sunday at Jackson Hole Resort. The individual race is the third of three U.S. World Championship qualifiers (Irwin was #1, Targhee will be #2), and features a whopping 8200′ of elevation gain over five climbs and descents. The race venue is not as high as Irwin but does top out above 10,000′ so the altitude will play a role in the results. Jackson Hole is home to some amazing terrain and the race features a rare chance to ascend the famous Corbet's Couloir – though we think it would be cooler as a descent 🙂 Both the 2013 and 2014 editions of the Jackson Hole race were marked by extreme temperatures that sidelined multiple competitors with frostbite issues. Will 2015 be warm and sunny?

Gaston wrapped up the 2014 Roundup with the triple crown after winning the Jackson Hole individual with Goth in second. Kremer did the same on the women's side with an enormous lead on second placed Anderson.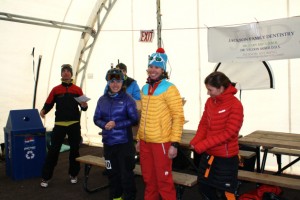 » 2014 WY Rando Roundup Results
Much like the events in Crested Butte at the beginning of December, expect the competition to be high with racers hoping to qualify for the World Championship team. All three races will likely feature blistering starts with racers blowing up from the relentless pace. Registration is live and available though the Jackson Hole Skimo website or directly here.
See you in Wyoming!