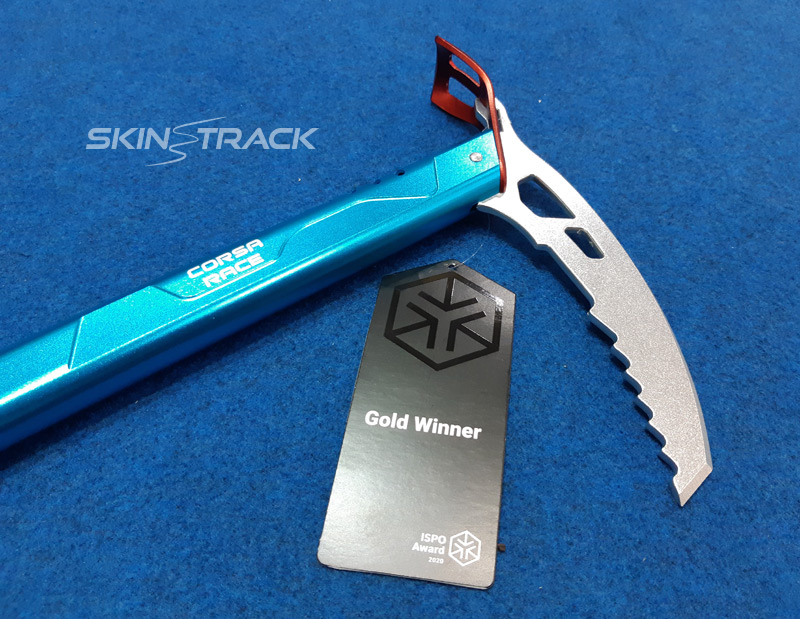 After few years of loosing ground to its competitors, CAMP has came back to reclaim the prize for the lightest ice axe in the world!
The new blue Corsa Race weigh feathery 185 grams at 50cm! It will be in stores later this year.
The Italian company, known for its ultralight ski mountaineering and climbing gear, has actually redesigned its whole Corsa line of super light ice axes. Further shaving weight while managing to add some new exciting features along the way.
New CAMP Corsa Ice Axes
It's apparent that CAMP did a lot of thinking and testing as the new Corsa ice axes look very different from their predecessors. Below, the previous generation of the Corsa (202g at 50cm) and the legendary red Corsa Nanotech (246g at 50cm) ice axes.
The most obvious design changes can be found on the heads and picks, both delivering improved hand holding in various positions while walking.
The second important update improves handling and grip for climbing by introducing groves, or holes on the blue Corsa Race, on the lower part of the shafts.
The weight savings come from shaving off material at strategic places without reducing the strength of the already light materials.
The all time popular red Corsa Nanotech will stay red and will weigh in at 225g at 50cm, and will also come in 60 and 70cm lengths.
The black Corsa Alpine features a full steel head and will be a tool of choice for more technical adventures yet weighing only 240g in 45cm. You can also have it in 55 and 65cm lengths.
The new green Corsa will be essentially a less fancy Corsa Race while still only 202g at 50cm. Also available at 60 and 70cm.