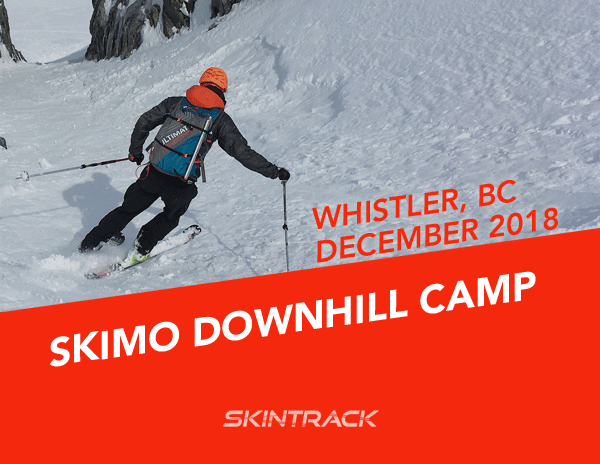 -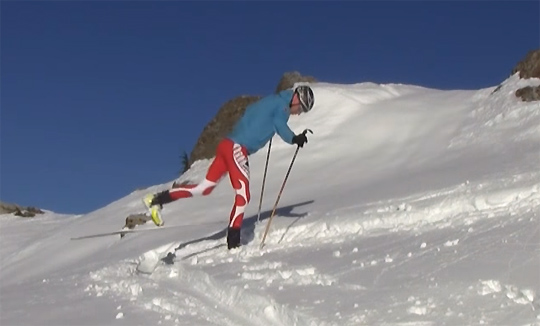 3-day Skimo Downhill Specific Training Camp
Whistler, BC, Canada
December 7-9, 2018
Improve your skimo skills and technique by taking advantage of the most reliable early season snow location in North America!
Ski for three days, coached by Eric and Stano, authors of the Manual For Ski Mountaineering Racing book, who have a combined experience of 5x Skimo World Championships, 3x Pierra Menta, and 12 years as members of US and Canadian Skimo National Teams.
Limited to 8 guests.
Fill out the form below to apply for a spot.
Camp overview:
Focus on downhill skills and skimo technique development
Skiing in Whistler, BC – one of the snowiest resorts in the world
EPIC Pass holders don't require additional ski pass (Vail Resorts)
Enjoy good times with like minded people
What's included in the price:
The price for the camp is $1,250 CAD per person (~$950 USD) and it includes the following:
3 days of

coaching and training

with Stano and Eric

Accommodation

for 3 nights (Dec 6-8th; shared rooms)
Help with transportation to and from Vancouver airport
Nightly presentations focused on skimo specific topics
Free copy of our Skimo Manual book and a training plan of your choice
Questions about the camp?
Please fill out the application form on the left and we will be in touch shortly.
Reserving your spot, Deposit, Booking and Refund policy:
1. To Apply and to Reserve your spot:
To

apply

for a spot in our camp, please fill out the form on the left. We will be in touch with answers and more instructions.
To

reserve

a spot, you will need to pay a deposit – see Step #2 below.
Your spot is secure

only after

the deposit is paid.
2. Deposit, Booking and Full payment:
After receiving your application in Step #1, we will answer your questions and send you a link to pay a $250 CAD (~$200 USD) non-refundable deposit to reserve your spot. This deposit is due by September 30, 2018 at latest.
The remainder has to be paid by October 31, 2018.
Refund policy:
If your plans change and you would like to cancel after you have registered (paid the deposit), let us know as soon as possible and we will be refund you any payments made, minus the $250 CAD deposit (if your spot cannot be filled from the waitlist).
Waitlist:
Our 2018 skimo downhill camp is limited to 8 guests. Anyone wishing to register after we reach this limit will be placed on a waiting list and asked to join in the same order in which they signed up.
Why you should attend? Who is this camp for?
Over the years, we've been running dry-land training camps to help skimo athletes – from beginners to elite – to improve their endurance and share our knowledge of this beautiful sport.
Based on feedback and our own experience, we as skimo athletes have plenty of opportunities to develop our engines but are heavily lacking in opportunities to improve our technical and downhill skills, especially before January as many locations struggle for good snow coverage until about then.
Here's why our ski camp will be a great season opener for you:
Group training camp atmosphere
Focus on downhill skiing (skimo race gear and regular touring gear)
Skimo specific skills development (skinning technique, transitions, kick-turns, sprint technique, and more)
Video technique analysis
Whistler Blackcomb is part of the EPIC Pass System (Vail Resorts) so there is no added cost for EPIC Pass holders
Perfect timing to prepare for US and Canadian World Championships Team Trials
Free copy of our Skimo Manual book and a training plan of your choice
Presentations with focus on skimo specific topics and training
Lots of fun skiing with like minded people!
If you are interested in more details and to reserve your spot, please fill out the form on the left. We will  be in touch shortly.
What others are saying about our projects:
Rob Krar – Endurance athlete and 2014 Western States 100 Champion:
"…The Manual for Ski Mountaineering Racing was my most valuable resource when I dove head first into training and racing over the winter of 13/14. I've been fortunate to represent Canada at the World Championships in 2017 and… I can't recommend this manual enough to those who are just beginning to dip their toes into this incredible sport, or those looking to improve upon their foundation. Big thanks to Stano and Eric for helping me chase my dreams on the mountain!"
Cam Smith – US National Skimo Team member
"Thank you for putting all of you effort into this! The skimo team at Western State Colorado University recently purchased a copy of the manual. We're very impressed…"
Michael Hagen – US distributor for Hagan Skis:
"I am very happy to have sponsored your Manual for Ski Mountaineering Racing!…It is excellent. I am very impressed by the thoroughness of the contents and the professionalism of the design and layout….Highly recommended!"