Happy New Year everyone!
Last spring I have decided that I would spend the 2012/13 winter skiing mostly the amazing Rogers Pass.
I desired that before but this time I finally made the move to Revelstoke which has become The backcountry ski town in the past couple of years. People usually talk about Chamonix, and rightfully so, but Revelstoke could be best argued for by Greg Hill's answer in an interview couple months ago.
Greg was asked whether he might be planning to move to Europe to be closer to action. He smiled and said:"No, because the action seems to be here!" I think he is right but of course it depends what is one looking for.

I moved here because of people I already know, and of course the amazing ski terrain that surrounds this little town. Metres of powder aside, you need great people to enjoy and share things with.
From Nov 22 to Jan 2 – few stats
I usually have an earlier start to a ski season by about 2 weeks than this year. But since Nov 22 I skied more days than any time before in such a short period. Also, for the first time in my life I decide to keep track of all days on skis – vertical, location, what skis, and with whom. I am not keeping track of other activities such as gym or xc skiing.
A bit of a quantitative summary reveals that I had three 3000m days (just short of 10,000 feet) and some quite close. All in all, 25 days on skis and about 43,000m (140,000 feet).

Some days were on my touring setup and some on racing gear, beautiful scenery at all times.
I did few days of solo backcountry missions which is not super safe but on those I try to keep the exposure to manageable minimum. Other days, with friends, we get more adventurous. I got to ski off couple of summits and down some wicked lines. If work and racing wouldn't be getting in the way more epic trips can happen 🙂
Here are some more photos of the beauties I saw in the mountains the last couple of weeks. Training through adventure.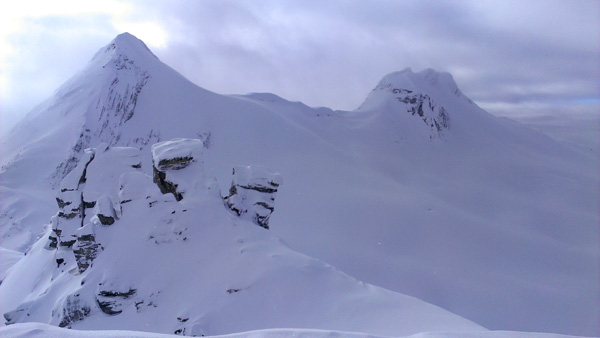 Stay inspired. Keep progressing.