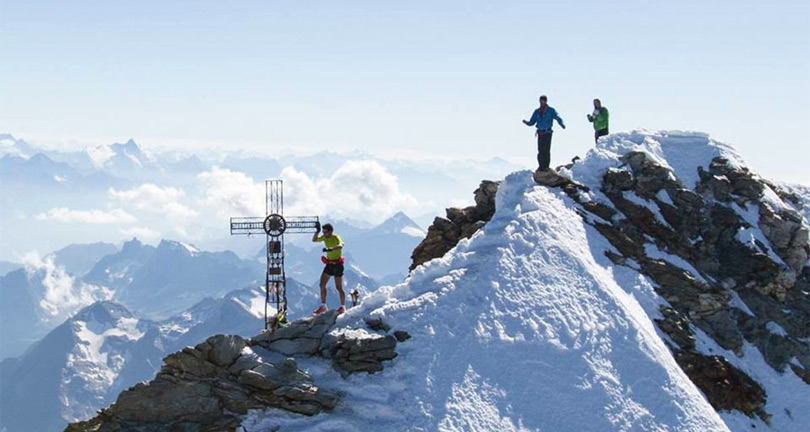 Attempting Everest, or any 8,000 meter peak, in the fall poses more difficulties, since the monsoon creates snowier conditions than in the spring, which is the most popular season to climb many of the world's highest peaks. For alpinists desiring fewer climbers on the major routes, the post monsoon season is the preferred time of year due to much less traffic.
Because of these factors, several of the preeminent ski mountaineers of our time have already begun hiking in to Everest base camp.
Kilian Jornet, the well known Catalan ski mountaineer, is returning to Everest after visiting the area in 2016 and 2017. His first visit to the area was derailed due to the devastating earthquake in the Khumbu region of Nepal. In 2017, Kilian had success in reaching the summit, however his efforts to achieve a Fastest Known Time (FKT) from the last inhabited village of Rongbuk Monastery in Tibet was not achieved.
This year, Jornet is returning with a similar ethos of fast and light travel, basing his expedition in Gorakshep, the last town on the route to Everest base camp in Nepal. This avoids the expedition the need of a basecamp that is traditionally a two hour hike from Gorakshep. At this time, Kilian has not publicized his climbing plans on the mountain.
Another fascinating attempt on the mountain is that of a Polish team assisting Andrzej Bargiel in a ski descent from the summit without the use of supplemental oxygen, and ideally, according to Bargiel, without removing skis on the descent.
Last year, Bargiel made history by completing a continuous ski descent of K2 from the summit, with only one short rappel. This descent was widely considered one of the best in the history of 8,000 meter peak ski descents, and earned Bargiel an Adventurers of the Year award by National Geographic.
This year, Bargiel has returned to the Himalaya in late August to attempt a similar feat on Everest. He is also attempting the summit from the Nepalese side, and has met with Jornet along the approach.
Bargiel's ambitious goal would, if successful, be the first continuous ski descent of the mountain without oxygen. Hans Kammerlander was able to climb to the summit and ski the first 300m in 1996 before conditions forced him to downclimb around 1,000m of the upper face. Eight other ski descents of the mountain have used oxygen in the ascent.
Source: Desnivel.com