During my recent visit to ISPO outdoor trade show in Munich I was looking for a Dynafit booth to no avail. I headed to Pomoca instead, as both companies are owned by the same corporation, to find out where I can see the new Dynafit Pintech binding system and their new P49 binding…. and I found it there on display in a back corner.
It has been almost three decades since the revolutionary LowTech binding system was introduced to the market by Dynafit. First, Dynafit enjoyed the benefit of industrial patent protection which lead to their ski touring bindings market domination. After that they have been fighting competition from every direction with many brands "copying" the ingenious invention with only slight improvements.
Today, 30 years later, it looks like that Dynafit is going to try and set a completely new standard for ski touring bindings once again!
Dynafit P49 Heal Piece
Dynafit P49 Toe Piece
More about Dynafit Pintech and P49
The Pintech system is a "reverse" version of the LowTech – the pins are on the ski boot rather than on the arms of the toe piece. This design allows for a significant decrease in weight of the toe piece and offers an easier step-in.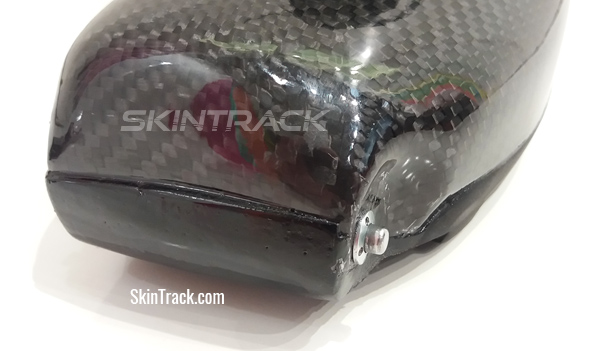 At this time, we don't have accurate and official information on how the binding releases but the functionality is perhaps already built into the design of the toe piece and the system as a whole.
The P49 binding weighs only 49 grams per foot and due to the completely new design will require a very specific boot.
The P49 heal piece design is quite remarkable as well. As you can see, the classic two pins have been replaced by a grooved slot where the new boot heal metal piece easily slides into.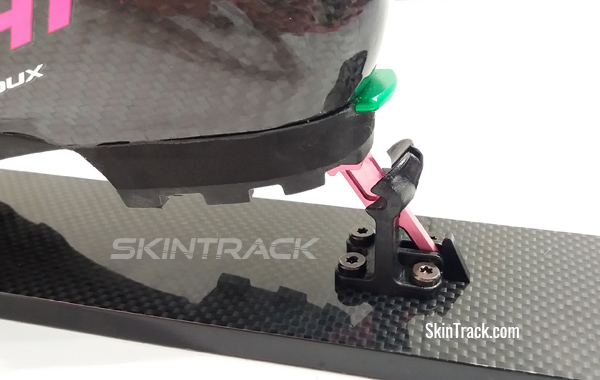 Obviously, we all have questions about how exactly does the binding release, when it will be in stores, how much will the whole system cost, and so on. While the binding might still need to go through changes before it hits the stores, it is definitely the most innovative piece of ski mountaineering/touring gear we have seen in long time.