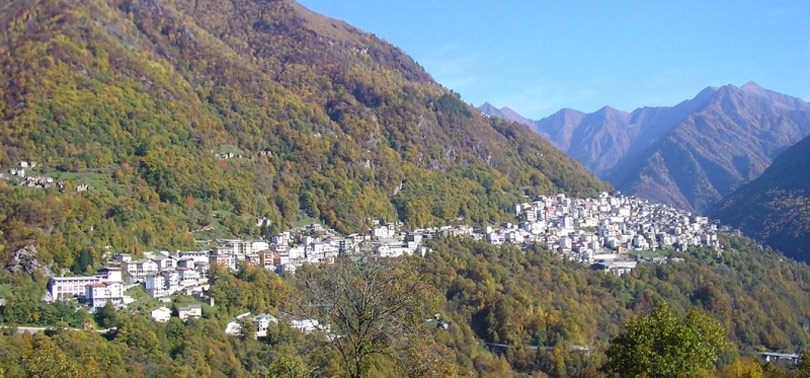 As if from a mythical story book, there is a very specific charm to visiting traditional European outdoor gear manufacturers. They are often hidden high up in mountain valleys as if they were kept a secret.
C.A.M.P started in 1889 as a one-man metal shop. We maintain this heritage in the raw world of manufacturing where have passed the value of getting our hands dirty down through four generations of family owners. This is our heritage and it will always be our future.
Last year, we visited La Sportiva in a beautiful valley of Val di Fiemme in Italy and now it was time to pay tribute to another historically significant player in the climbing and ski mountaineering world.
With so many brands offering outdoor gear these days there are only a few with such strong roots and vision such as the family-owned CAMP. This 125 years old manufacturer has a lightweight gear manifesto that drives its decisions with every existing product and when designing anything new.
While lightweight is fundamental in CAMP's product research and development they integrate it with other drivers such as product functionality, passion for work well done, the alpine heritage of the brand, and they see each product as an enabler for climbers and ski mountaineers that use it realize their goals.
If there is one thing we can do with any piece of equipment to improve its performance, it is to make it lighter. THIS IS A UNIVERSAL TRUTH and it is a driving force at CAMP where we start with purpose-built designs and then trim the fat for a result that has become the world's lightest line of equipment for climbers, mountaineers, alpinists and ski mountaineers. In the mountains, we are obliged to be prepared for whatever may come our way. This means we cannot skimp on our selections when we choose the right tools for the adventure… – from CAMP's Lightweight Manifesto
As with La Sportiva in Val di Fiemme, CAMP chooses to stay in a small charming mountain village of Premana not because it makes for a better story but because a handful of local families are part of its manufacturing process since the very beginning.
In fact, CAMP is short for "Concezione Articoli Montagna Premana", and in English it means "Conceptions of Products for Mountains in Premana".
Product Lines and Research & Development
For a small company, compared to La Sportiva or Scarpa, CAMP has an amazingly big selection of products, most of them in the hard goods segment (climbing gear) instead of relying only on clothing like most brands.
CAMP basically manufactures every imaginable gear of climbing, alpine climbing and ski mountaineering equipment, except ropes, while they clothing line is limited to a couple of highly functional pieces that are mostly available only in Italy for now.
True to its values, the company constantly pushes for improvements and innovation in a dynamic way.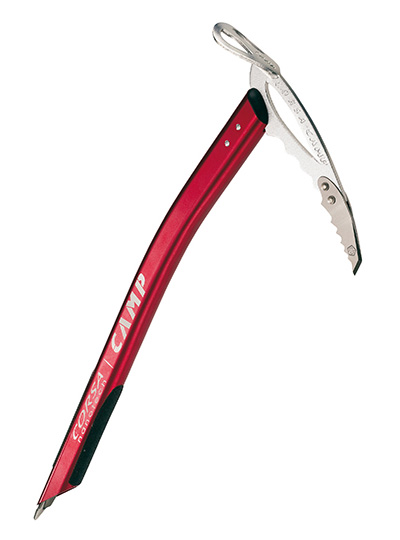 With only about 10-15 designers and consultants, and a much smaller R&D budget than most outdoor brands, it is fascinating that CAMP is one of industry leaders.
CAMP Outdoor vs CAMP Safety
CAMP does not only develop and manufactures gear for outdoors but it also has tremendous amounts of know-how in the industrial safety gear design.
Determined by the differences in priorities, focus in outdoor products is a blend of light weight and function to enable absolute best athletic performance. With industrial products, the focus is primarily on safety, function, durability and compliance to various ever more stringent safety standards, often different by region or even country.
CAMP Headquarters and Factory Tour
After navigating narrow roads above a steep gorge we arrived to CAMP offices and factory in Premana to meet Isacco Codega – one of the fourth generation of the Codega family, that founded this highly specialized company back in 1889, and still leading it today.
Designers and administration staff was busy at work while we went through a long hallway that displayed some of CAMPs gear and mountain photos.
Isacco brought us to their internal testing facility that allows them to collect lots of valuable data about their existing gear as well as to test new ideas. While light weight is very important for the company they also test durability by simulating the use of their gear thousands of times, for example opening and closing a carabiner gate many thousand times to learn how this might affect the its function over long periods of use.
One of the tests we witnessed was with the ski mountaineering Speed Comp helmet that has been significantly upgraded over the last two years to meet the double certification standard – for skiing and climbing – that is now required by ISMF, the International Ski Mountaineering Federation.
CAMP's R&D engineer prepared for us a "Test of resistance to penetration EN 1077 class B of Speed Comp helmet" during which a 3 kg sharply pointed spike is dropped at the velocity of 2.71 m/s from the height of 375mm, and it should not contact with the head form.
After talking to one of the main designers and engineers, Isacco lead us to the bottom floor of the building to CAMP's main manufacturing shop for crampons, ice axes and other various equipment.
Here you can watch one of many steps that are needed to manufacture a pair of mountaineering crampons:
Relationship with Athletes and Other Companies
CAMP deeply cares about its athletes and ambassadors, and many of them are very loyal in return.
Likewise, deeper relationships exist in Italy even among companies as CAMP occasionally cooperates with other brands such as La Sportiva.
CAMP will also play an integral part in the 2019 Arc'Teryx Alpine Academy in Chamonix in July by providing gear as well as running two climbing specific clinics. CAMP has also partnered with Arc'Teryx for their Jackson Hole Backcountry Academy.
Into The Future
There is no doubt that CAMP will keep pushing the limits of innovation for all of us to enjoy the benefits to let us move through the mountains safely and efficiently so we can focus on the beautiful experiences rather than equipment.
In the coming weeks, we will be testing some of CAMP's finest ski mountaineering gear to weight its pros and cons so you can make more informed choices before your next adventure.