Welcome to SkinTrack.com,
A website dedicated to inspire you and to provide you with the best info that will keep you progressing in your rando ski mountaineering racing and adventurous touring.
» To contact us send us an email.
Editorial team
My name is Stano Faban and as SkinTrack's founder I want to introduce you to its team and its story.
Currently, there are three passionate people producing the great content you can find on SkinTrack. All three are obsessed with skimo racing and ski touring whether as racers, race organizers or authors. They have different levels of expertise and experience in various areas, therefore, nicely complementing each other:
Stano Faban - main author, covering all topics (technique, training, interviews, gear, race reports…), taking care of all visual and technical parts of the website. More about Stano.
Eric Carter – covering mostly training, gear, race and trip reports. Currently finishing his PhD in high altitude and exercise physiology. More about Eric.
Jonathan Shefftz – helping with detailed gear comparisons and reviews. More about Jonathan.
The story of SkinTrack
I launched SkinTrack in 2009 after a great skiing and racing season. That winter really inspired me, and I realized a site like this would let me combine my passion for and expertise from ski mountaineering, endurance training, web design, and knowledge sharing.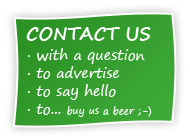 Since English is my second language there were some "confidence" hurdles to overcome, especially since I set my standards quite high.
And so from 2009 the site slowly grew and people really started to enjoy it. However, I am guilty of halting its progress for almost a year when for various reasons I didn't update it very much.
But while attending races during that time (and since then) I got inspired to work on it once again, mostly by very warm Thank Yous from random people I met at different places, even at World Championships.
Now, it's almost the end of 2013 and my passion for covering the ski mountaineering racing world attracted Eric and Jonathan. Together, we are on the mission to grow and progress this beautiful by sharing ever more.
We wish you always happy turns and we promise to do our best so you can enjoy Skintrack every time you visit,
Stano