There is a very committed group of great people that are going to represent Canada at the World Ski Mountaineering Championships in Andorra this winter. And since every team needs a little bonding experience we managed to pull off two training camps in the past two months.

The first official training camp for Team Canada was in Canmore in mid-September, 2009. It was hosted by one of our Canadian skimo speedsters Steve Sellers. The aim was at getting to know each more and spending time training the engines.
The second camp (and the first official on the snow) was hosted this past weekend (November 27-29, 2009) at the famed Rogers Pass. The emphasis was on long days with face shots. Both worked out perfectly.
Our base was Revelstoke and Golden, and the camp was initiated by Jeff Colvin and Ian Gale, two of the team members.
I didn't take part in the first two days which are documented on Skitheory and Golden Skimo blogs but I took part in the third day and had lots of fun.
Everyone looks in good shape for the beginning of the season and most importantly everyone is very enthusiastic to represent the best place for backcountry skiing on the planet – Canada.
Here are couple of photos from the final day of the second official Canadian Ski Mountaineering Team training/fun camp. No ski photos though as there was no time to pull out the camera as everyone was charging for their line.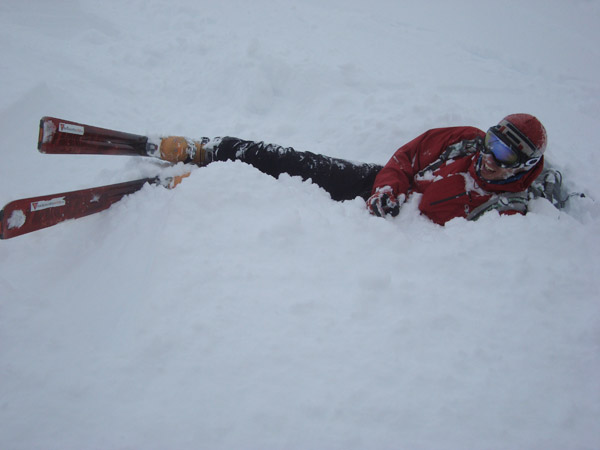 The snow conditions for this time of the year are very good as the photos suggest. However, lower elevations (below 1500m) still need a bit more to be safe from alder and unexpected "under surface" obstacles.